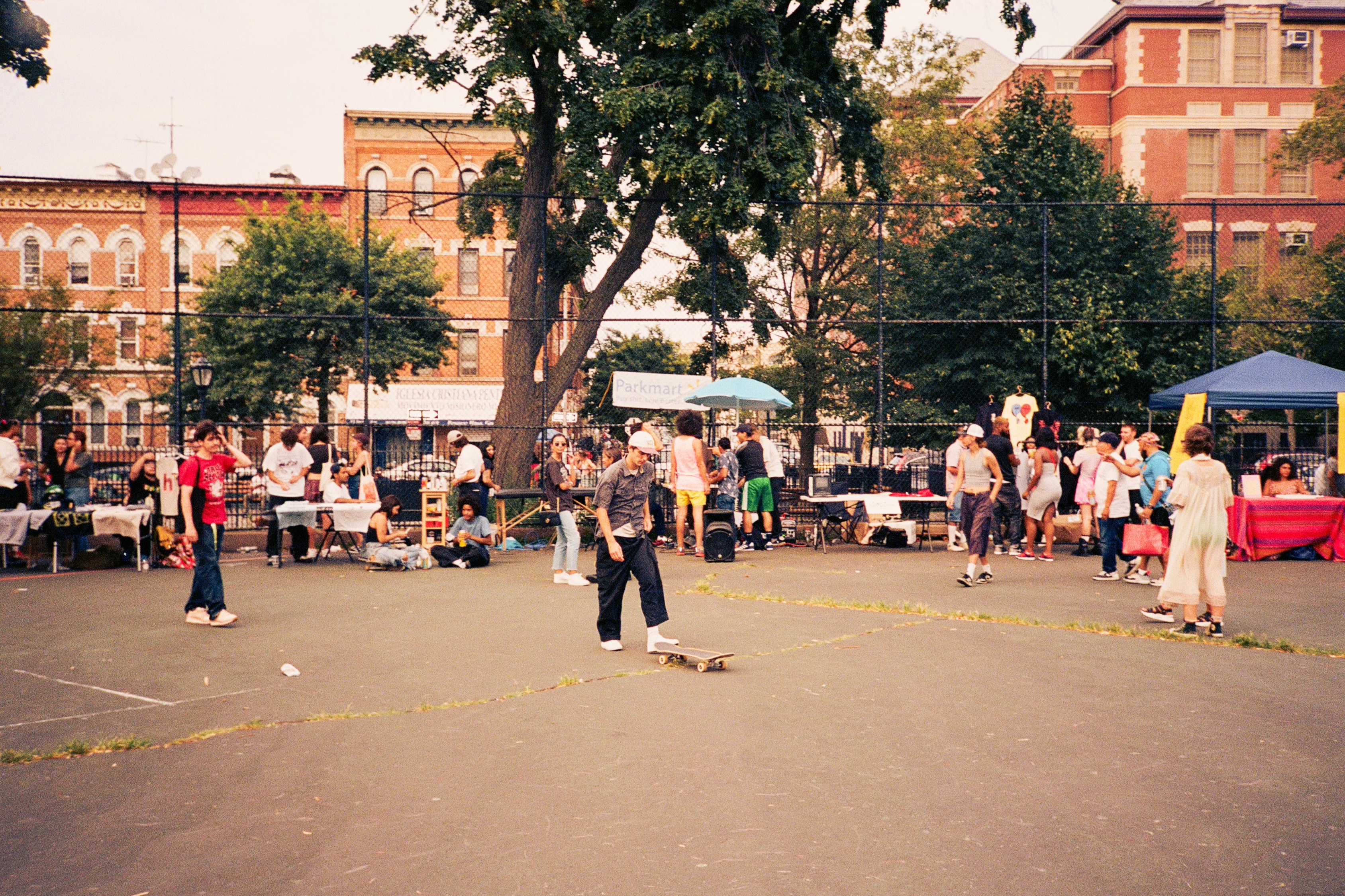 Parkmart is an NYC based events collective focused on providing a platform for up-and-coming DIY/independent brands, artists, organizations and publishers to sell and display work.
Established during the summer of 2021, Parkmart was born out of the ongoing pandemic restrictions that left a lack of resources for emerging artists and brands outside of the online space. What was planned as a one time event snowballed into a series of bi-monthly, community based, artist flea markets in various public parks around the city, followed by an after party series, Darkmart, which also was conceived during a transitional period within NYC nightlife as its absence in 2020 opened the door for a new guard of entertainers and promoters.
We are always looking for new brands, artists, DJ's, organizations, etc to showcase and host events with. Hit our line if you are interested in working!
★ The Parkmart Team ★

Press:
Contact